Forestry Equipment Parts
When downtime is not part of your plan, contact the Milton CAT Forestry Parts Specialists.
Your Choice for Uptime
At Milton CAT, we are as serious about your uptime as you are, so we make sure to stock as many forestry parts for as many machines as possible. Whether you're visiting them in person or contacting them by phone or email, our dedicated team of forestry parts specialists is ready to get you the right parts at the right price in a timely manner.
If we don't have the part you need stocked at your local Milton CAT location, it will come by our nightly parts shuttle and be ready for you as soon as the next day. We also maintain close communications with the manufacturers so you can be sure you will get those critical parts from Milton CAT.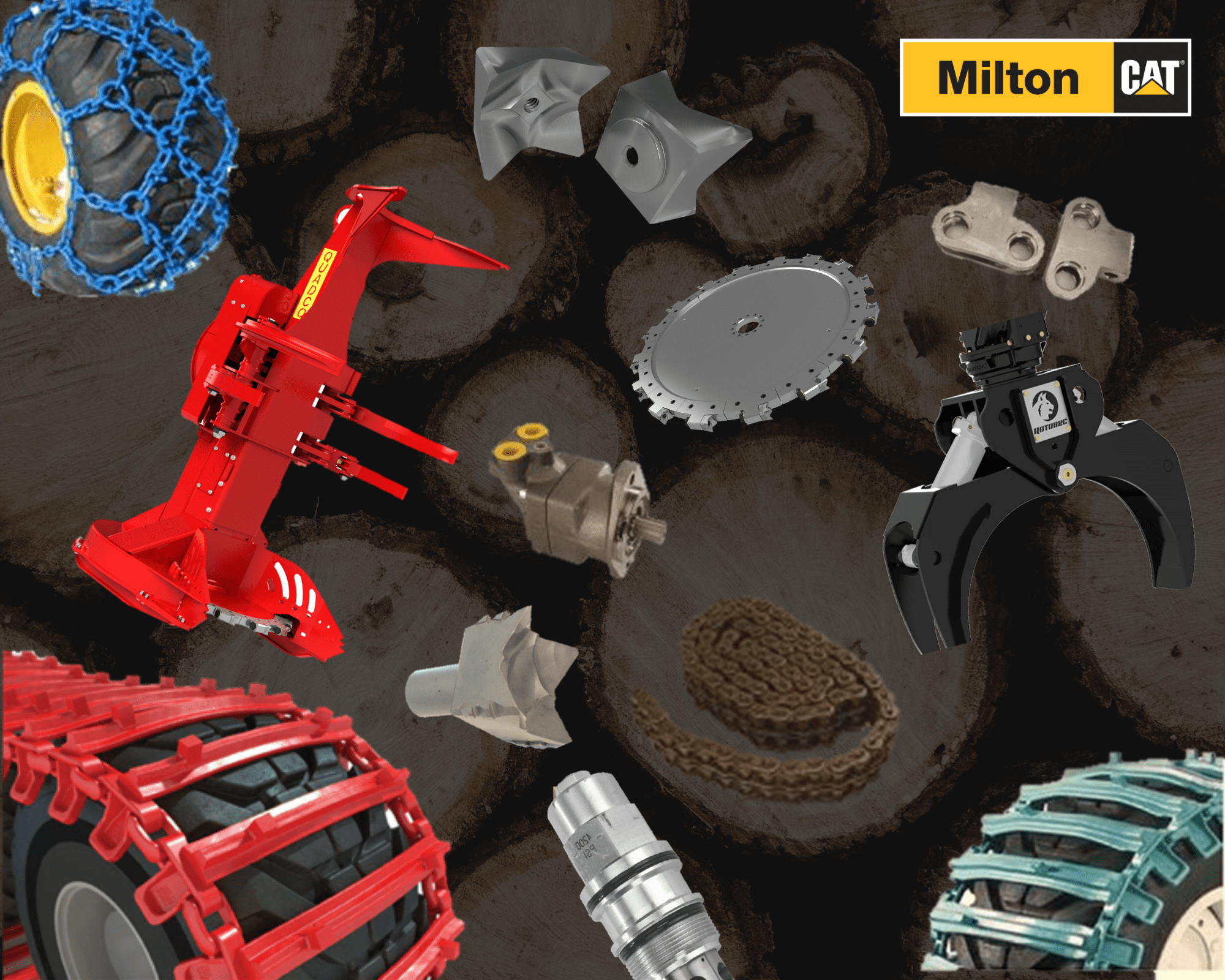 Milton CAT Proudly Offers the Following Brands
Milton CAT Parts Pick-Up Locations
Save even more time by having your parts delivered to the Milton CAT parts pick-up location closest to you. Pick-up location delivery is available through phone, email, and online ordering. The pick-up locations are secure and accessible with your CAT key 24 hours a day, so you no longer need to worry about making it to Milton CAT before closing time.
Quadco Parts Specials
Now through February 28th, enjoy 15% off all Quadco teeth and 20% off Quadco rubber bands.
Call our Forestry Parts Specialists today at 207-991-3124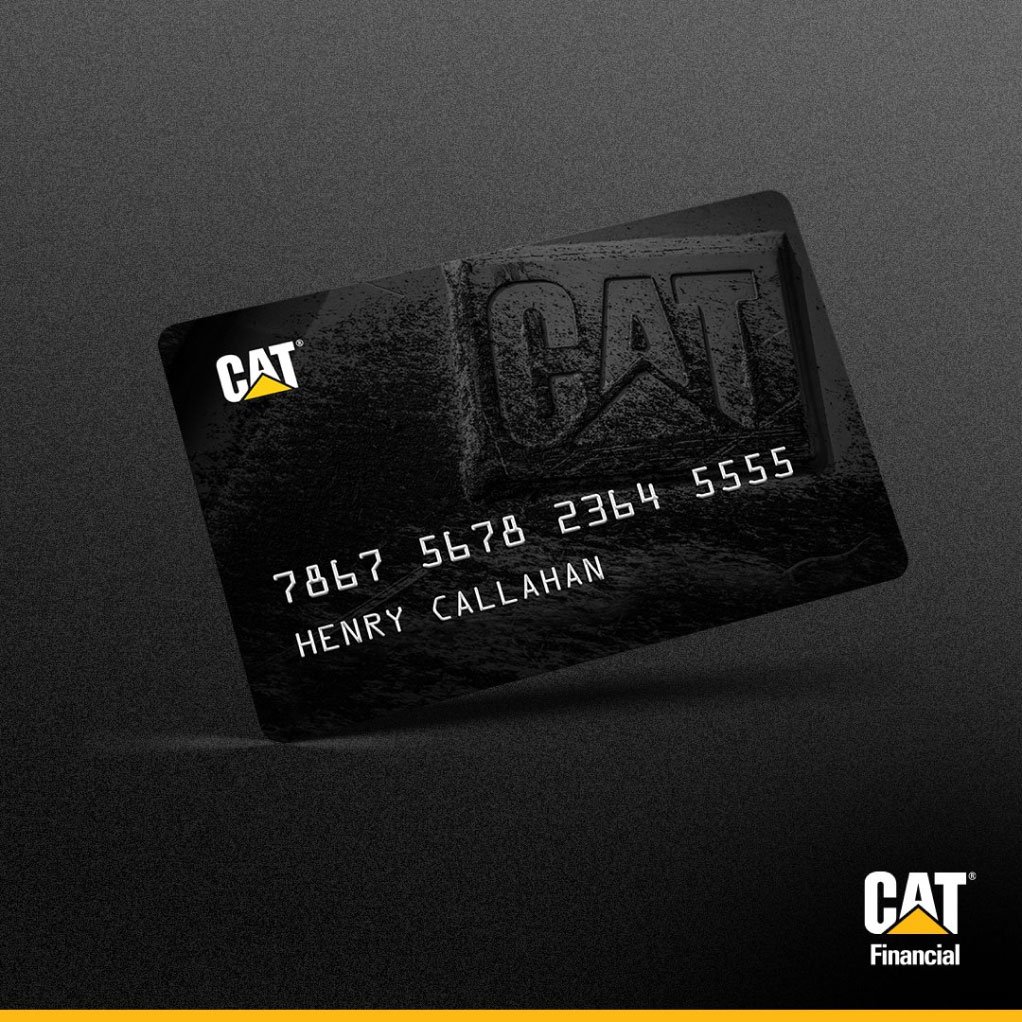 It Pays to Put It On Your CAT Card
No annual fee, document fees, or prepayment penalty
Flexible payment terms
Easy expense tracking by job
Online account management with MyCatFinancial
Milton CAT Forestry
ORDER FORESTRY PARTS
Ordering forestry parts from Milton CAT is easy. You can order parts by phone or in person. Not sure what part you need? Call our forestry parts specialists, and they will help you get the correct parts for your machine.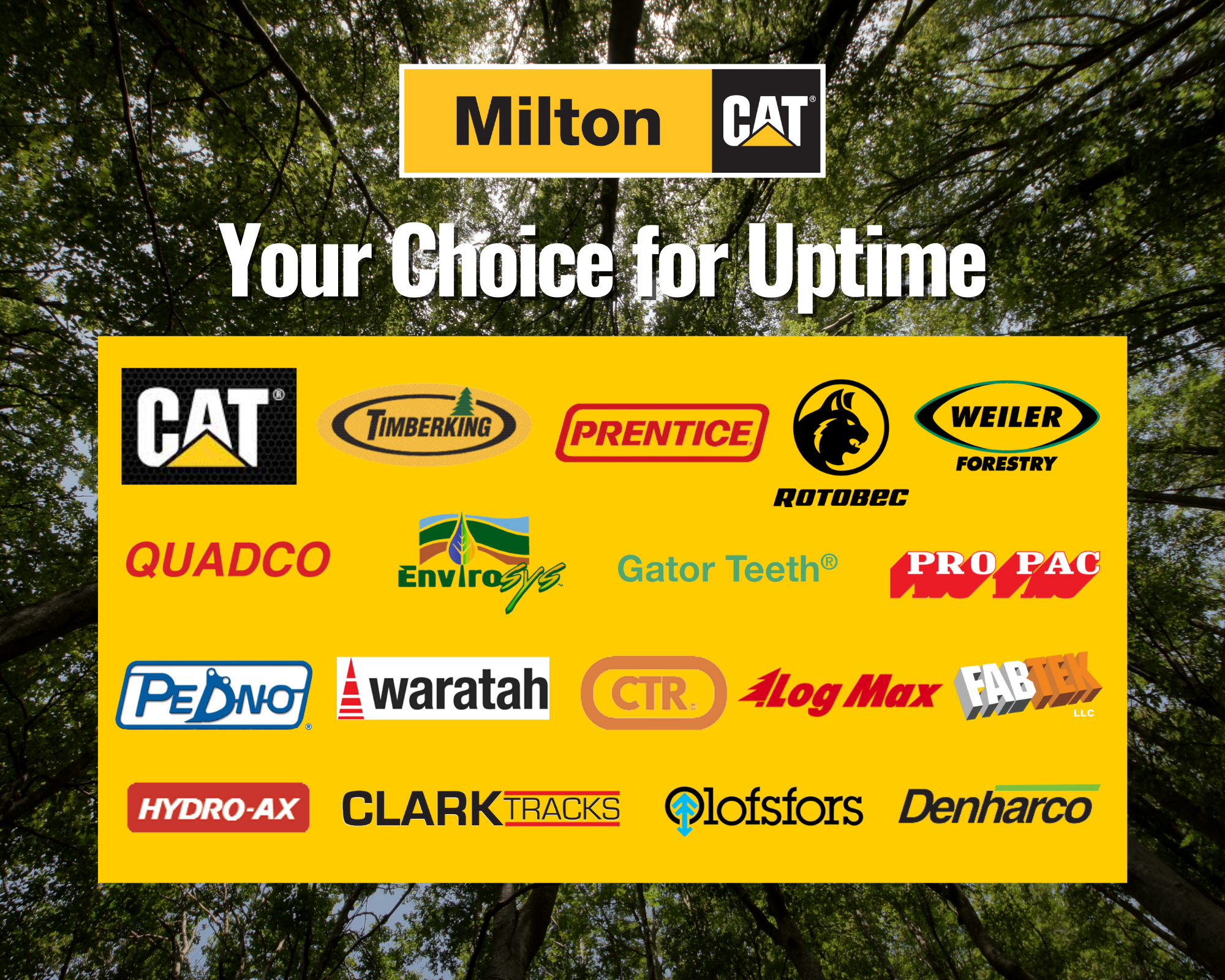 Frequently Asked Questions
How can I order forestry parts?
You can order forestry parts by phone or in person. Call Milton CAT's forestry parts specialists directly at 207-991-3124 Find your local Milton CAT location HERE.
Does Milton CAT have parts for my older CAT Forestry or Prentice machine?
Yes! We do. We strive to stock as many foresty parts as possible, including parts for legacy CAT Forestry and Prentice machines. If we don't have the part in stock, we will work closely with the manufacturer to make sure you get the part you need.
How long after ordering can I expect to receive my part?
96% of the time, we will have the part you need stocked at your local Milton CAT location. If we don't have it at your closest location, your part will come via our nightly parts shuttle from one of our other locations, and it will be ready for you as soon as the next day.
Does Milton CAT carry parts for other machine brands?
Yes, we stock a wide range of parts, not just Caterpillar parts. For more information on what parts we carry, give our Forestry Parts Specialists a call at 207-991-3124.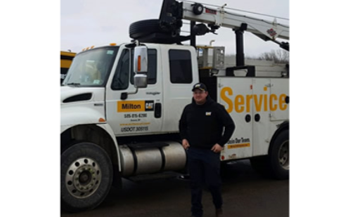 Service
With expert technicians, state-of-the-art shops, and fully equipped service trucks, Milton CAT is ready to keep your machines running and, most importantly, profitable.
LEARN MORE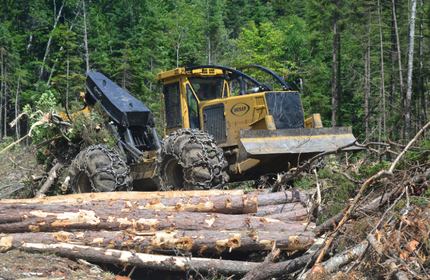 Equipment
Whether you're timber harvesting in Maine or land clearing in Massachusetts, Milton CAT has the right machine for your forestry operation.
EXPLORE EQUIPMENT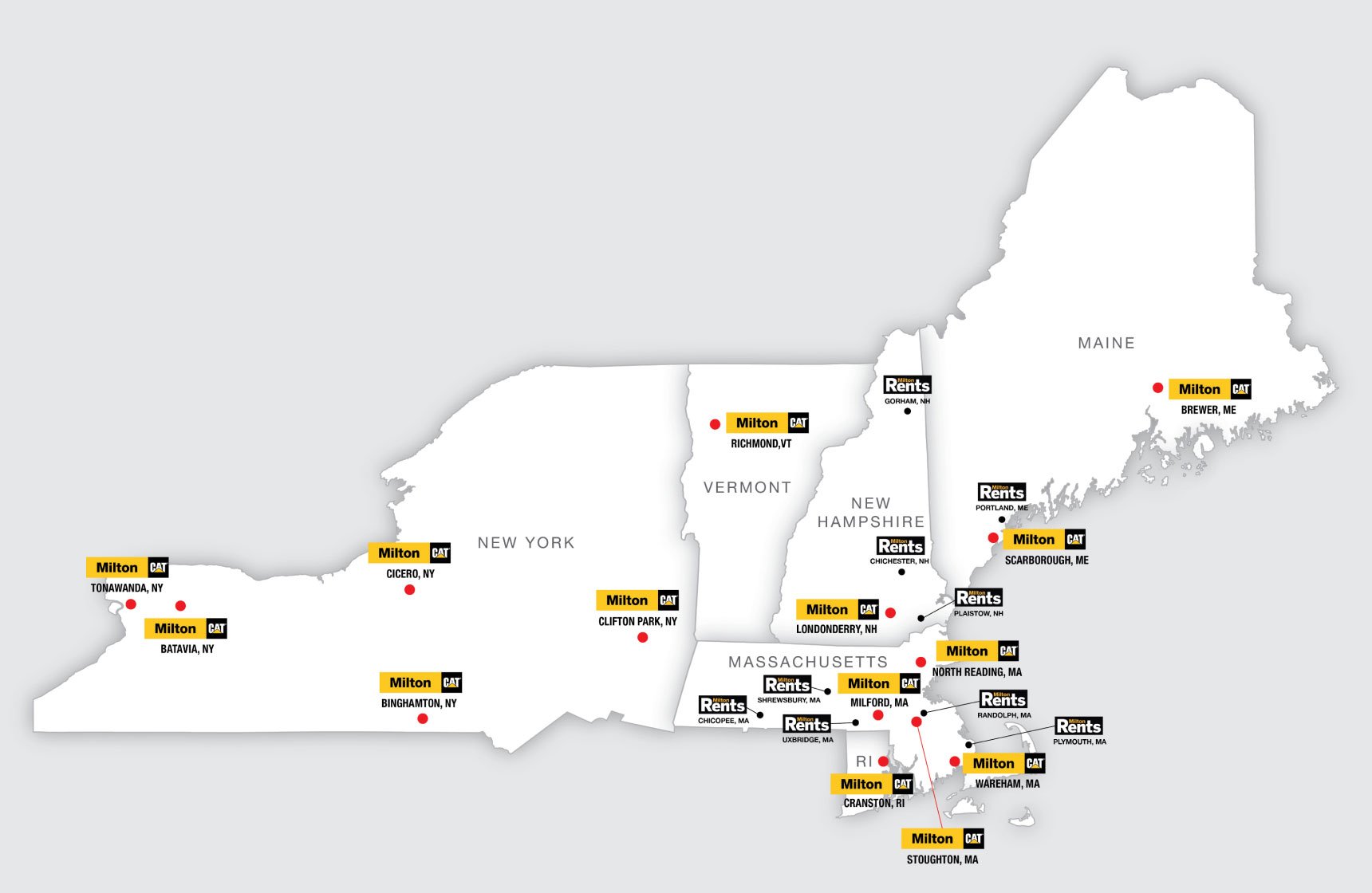 Find Your Local Milton CAT
Milton CAT is here for you! Visit one of our 13 locations throughout the Northeast to see for yourself what the Milton CAT difference is all about.
VIEW LOCATIONS